Tony Romo on Game Day Against the New York Giants
This is the way Dallas Cowboys QB Tony Romo warms up on game day against the New York Giants.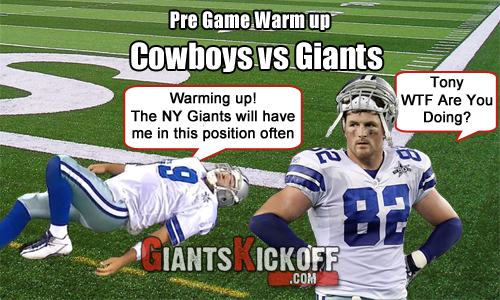 Just poking a little fun at Tony but the truth is that Romo takes a beating every time he plays the New York Giants. Jason Witten is a huge security blanket for him both as a receiver but also as an additional blocker. He will need it week 8 of this 2012 season. The GMEN are looking for revenge from week 1.
4 Responses to Tony Romo on Game Day Against the New York Giants